Welcome to the Infinitec Searchable Mobile App Database
How do educational staff find mobile applications that are worthwhile and meet the needs of their students? How do they search for useful apps in the ever-changing world of apps?
The Infinitec Mobile App Searchable Database is a new tool which can guide your decision-making by identifying the features found in apps for Writing, Reading, Math, Organization and Study Skills, AAC, Language, Daily Living, and Fine Motor. Soon we will add Classroom Tools, Social Skills/Behavior and Visual Perception/Visual Motor.
By using this tool, you will be able to select apps based on the criteria important to you as well as view and compare the features of a specific app before you buy. You can then match those features with the needs of your students to make better selections. When you find an app you're interested in learning more about or purchasing, you can click on the link to the vendor's app store or marketplace to be taken directly to the page for the app.
We've provided two simple but important ways for you to contribute your knowledge of and experience with educational apps to the database so other members can benefit.
1. Rate and/or comment on apps already contained in the database. Once you are viewing the details about a specific app, you are encouraged to rate the app based on your experience by selecting 1 - 5 stars; more stars = higher rating. You are also encouraged to add your comments about that app. Whether your comments are positive or negative, as long as they're honest, professional and offer information that could benefit others considering using the app, we welcome them. PLEASE join the conversation and share your experience.
2. Submit information about apps you've used but don't see in the database. By clicking here or hovering over "App Search" on the menu bar and selecting "Submit App" you will see a simple form you can fill out with information about the app you wish to share. When complete, click "Submit" on the bottom of the form. It will be sent to us and we will do the rest. Imagine how powerful this database would be if the more than 16,000+ Infinitec community members each submitted one app. PLEASE won't you submit an app today?
If you need assistance with the use of this website feature, contact our helpdesk by email at infinitecwebsupport@ucpnet.org or give us a call toll free at 800-361-0270.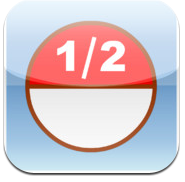 If you can't seem to find what you are looking for by using our App Search, here are some more resources:
Autism Apps found on Touch Autism
Bridging Apps from Greater Houston Easter Seals
GeekSLP from the founding director of Smarty Ears, Barbara Fernandes, M.S; CCC-SLP
Know What's Inside (formerly Momswithapps)
SPEDApps2 wiki from Easter Seals Southwest Human Development
OTswithApps blog
Tools for Life (Georgia's AT Act Project)
iPodsibilities (Autism focus)
Apps for Children with Special Needs
AAC App Wheel from CALL Scotland
Apps for Kids (and Adults) with Hearing Loss